What's up guys, it's Fitz. We're a few days away from hitting up
CounterPoint Music Festiva
l in Atlanta, GA, this weekend and we're super excited to say the least. I've been passing the time listening to some new music and starting to plan out my weekend, because when you go to a festival with a lineup as crazy as this one you're going to need some prep-time if you want to miss as little as possible.
Thusday is a smaller day when looking at the rest of the festival, but of course CounterPoint cant let you have an easy time choosing between ten acts on two stages. Personally I plan on starting the day off with
Nobody Beats The Drum
at 6:15 in the evening, followed by
Adventure Club
at 7:15. My prediction is after that set my night is going to have alot of running cause I want to catch all of the following sets. 8:45 gives you the choice between
Run Dmt
's heavy hitting psychedelic dub or
Beats Antique
's unique mix of world music and electronica. The real choice is between Colorado's best saxophone infused electronica with
Big Gigantic
, or check out
Up Until Now
, who brings a jamband sensibility to the world of electronic music, and are playing with
STS9
's David Murphy. Then I'm going to try and split time wisely there, but I wouldn't doubt Dom and Jeremy trapping me over at the beat tent.
Pretty Lights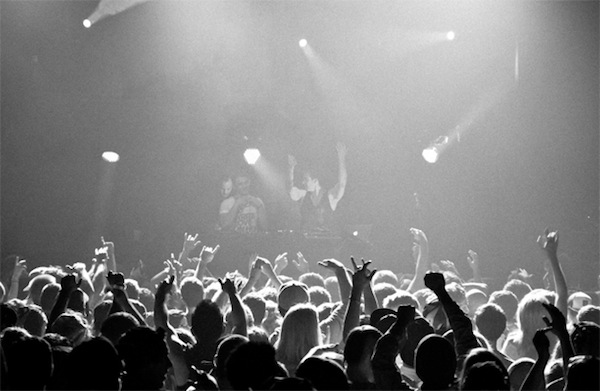 Adventure Club
Friday is when the festival really starts to come alive as 32 acts come on the four stages. The day looks like its starting with
Dr. Fameus
, who you may remember as the drummer from the Disco Biscuits at 2:45 in the afternoon on the Blackbeat Stage. ill probably then make my way over to new york rapper
Theophilous London
before chilling out with chillwave artist
Washed Out
. after that things seem to be getting a little tight as im trying to catch
Mimosa
,
Tokimonsta
and
Atmosphere
all within an hour and a half, before turning down
Crystal Castles
and heading over to
Archnemesis
, which is quickly becoming one of my most anticipated sets and a good way to start off the craziness of friday night. 7:30 youll find me at
Feed Me
, rocking out to his high energy electro before letting
Excision
drop one of the most agressive sets of the weekend, with his signiture brand of heavy metal influenced dubstep, but be wary because youre going to need your energy to make it back over to the point stage for the king of festival dubstep,
Bassnectar
then I hope I have enough energy to make it to
R3hab
and
A-trak
afterwards before preparing for Saturday's non-stop party
Com Truise
starts things off early in the afternoon at 12:30, but come 1:15 your going to have to choose between jam and electronica heavyweights
Zoogma
, the heavy hitting deathstep duo
Mantis
, and trap superstar and ATL native
Herobust
. Whatever time you have after, enjoy, that because your going to be hard pressed to find time to stand still after 3:30 because saturdays lineup is packed. 3:45 brings you
Paper Diamond
followed by
12th Planet
at the Beat Stage, while
Toro Y Moi
rocks the Counterpoint Main Stage.
Emancipator
will tear it up at 5 at the Blackbeat and half of ATL's own outkast,
Big Boi
on the Point Stage.
Conspirator
starts at 6, and though I'll be jamming hard for the first half hour, im going to have to move over to the Blackbeat for the Pretty Lights Music showcase (minus
Elliot Lipp
and
Break Science
) and
Paul Basic
at 6:15 and will probably stay there through
Supervision
,
Michal Menert
and
Gramatik
. though you may want to go check out such massive names as
Steve Angello
,
Zeds Dead
,
Lotus
, or
Skrillex
, i dont think i can turn down six hours of pretty lights music, because come 10:15
Pretty Lights
brings counterpoint to its climax. Seeing 20,000+ people groove to such funky futuristic bass mixed with just about any style of music you can think of at summer camp and electric zoo are some of my favorite memories of the summer and I can't wait to be there again. If pretty lights isnt your scene,
Porter Robinson
and
The M Machine
are on call at the other end of the park to keep you moving until the late night sets start, but no matter what makes you move, you'll find something Saturday night.
Ghostland Observatory
and
Laidback Luke
keep things grooving on the beat stage while
Alvin Risk
and
Zedd
end the weekend with a bang of high energy electrohouse.
So that's what my music schedule is looking like two days before the festi. There's sure to
so much to do
on the festival grounds. I can't even begin to cover all the vendors, the forest, and the potential surprises around every corner. Make your schedule, get a good nights rest and come say hi in Georgia. You can follow us a little moar on Twitter/Facebook @
EGPunkOfficial
/
ElectricGhostPunk!!
USEFUL COUNTERPOINT MUSIC FESTIVAL LINKS:
Main Website
Buy Tickets
Lineups
/
Artist Schedules